The increase in the number of cars has surely decreased the space required to park them. It is a modern-day problem and a headache for a driver to find an empty parking spot. A few common parking issues faced by drivers are - Inappropriate parking of other vehicles, wastage of time, Expensive pricing, uncertain policies regarding parking, and so on. Similarly, many parking garages are still managing their parking system manually which usually takes a long time & costs extra money.
Advancement in technology has the potential to reduce parking stress. Introducing Artificial Intelligence into the parking and management industry can result in benefits for both - parking supervisors as well as drivers. It can also transform the parking industry by applying smart technology such as Smart Parking Management system. For instance: it can use AI solutions such as Video Analytics to analyze the vacant parking spots.
What is a Smart Parking Management System?
A Smart Parking system is a software solution that integrates AI technologies like Machine Learning & Video Analytics to recognize which parking area is occupied & indicate the same on the authorized dashboard.
Real-time data is sent to the cloud with the help of a Video Analytics camera's by using gateways, then the vehicle detection system demonstrates the availability of parking slots. These slots are shown on a screen or app so that car drivers can easily navigate to the empty slots.
How can AI be used to manage parking
Analysis: With the help of Video Analytics and cameras it analyzes the traffic movement as well as the flow and direction in which it is moving.
Recording: The data that is provided in the analysis is recorded. The recorded data assists in determining the peak timings.
Studying: Another feature of AI such as machine learning collects the previous data and predicts future traffic events.
Utilization: Software and AI models are utilized alongside cameras and sensors to implement AI into parking management.
Benefits of Smart Parking Management system
Let's discuss the benefits of a smart parking management system.
Auto-vehicle identification: The Cameras installed within the parking space are connected with Video Analytics which has the algorithm to recognize the number plates of the vehicles.
The recognized number plate is captured and transferred to the parking supervisor's dashboard in real-time alongside the parking spot number. The auto-identification helps entry and exit of vehicles faster and creates a hassle-free experience.
Parking availability and occupancy: Real-time parking spaces occupied and vacant are counted with Video Analytics. The counting information is transferred to the AI software installed in the administrator servers.
The entire counting and transferring of data take place in real-time. The key benefit is that it provides exact counting of available parking spots-therefore, overcrowding is completely omitted.
Demand-based pricing: Different prices are fed into the software based on the peak demand hours. During those hours the price for parking is kept at a high of that compared to non-peak hours.
With the help of AI video analytics pre-recorded data, the peak and non-peak hours are predetermined. Therefore, automatic prices are shown on the dashboard depending on the utilization hours.
Future of AI-based parking management system
Smart cities all over the world are transforming the way they manage valuable physical assets and spaces by leveraging the power of AI. As video cameras become the most widely deployed IoT sensors, Video Analytics technology is proving essential for providing real-time actionable insights.
Population and development of a country run parallel to each other giving an equal growth rate in vehicle population. Hence, this becomes a prime period for parking management systems to involve AI technology in their industry. It acts as an aid to drivers by saving their time and assisting them in finding the closest parking spot.
On a broader aspect, AI-based parking management has the potential of becoming an integral part of cities and towns. Not only limited to city and town parking management but AI can also be used in valet parking available at airports.
The chances of human counting errors become close to zero as AI prevents the errors of two drivers reaching one parking spot which is available. Saving a large amount of time for a traveler who has a flight to catch and not a parking spot.
The introduction of the AI parking management system applications will attract more users and enhance the opportunity for growth. Online payments, parking guides, off-road parking, and parking locations across the towns are some of the features that an AI-based Parking Management system can consist of.
As and when technology progress - AI features are designed to best match the trending technological advancements. It can also customize its features based on the end user's requirements. As it is an emerging concept- the future role looks very promising
The AI-based parking management system will provide everyday problem solutions making traffic and parking a little brighter and easier. At Daten & Wissen, we are a team of experts in creating customized AI solutions. Over the years we have transformed many industries with the help of our AI solutions. While creating the AI solution, we ensure that your data is safe & secured.
Q: What are the components of smart parking?
A: Some of the components of smart parking are Empty slot detection, Mobile Application, Cloud integration, and Vehicle Number Plate Detection.
Q: Challenges in the traditional parking system?
A: Traditional parking systems have some basic challenges such as:
1) Insufficient use of existing parking location
2) Finding a proper location for car parking
Q: Why is smart parking necessary?
A: With a Smart parking management system, you can track the incoming vehicles & the parking process in real-time without the need for manual work.

Written by
Daten & wissen
Daten & Wissen is the team of expert AI engineers to help your business to embark on a transformational journey with the adoption of this futuristic technology.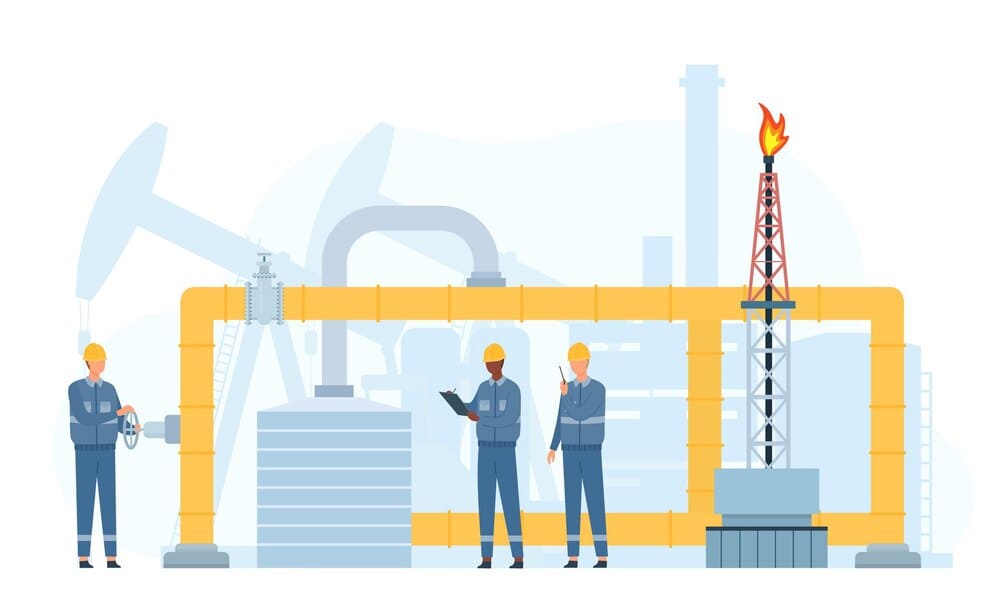 AI for Oil and Gas industries - 3 ways Video Analytics ensures safety & security
The most valuable commodity that is found all around the world is Oil, Gas & Energy…Read more
March 30, 2022